Straight To The Top
Sep 05, 2021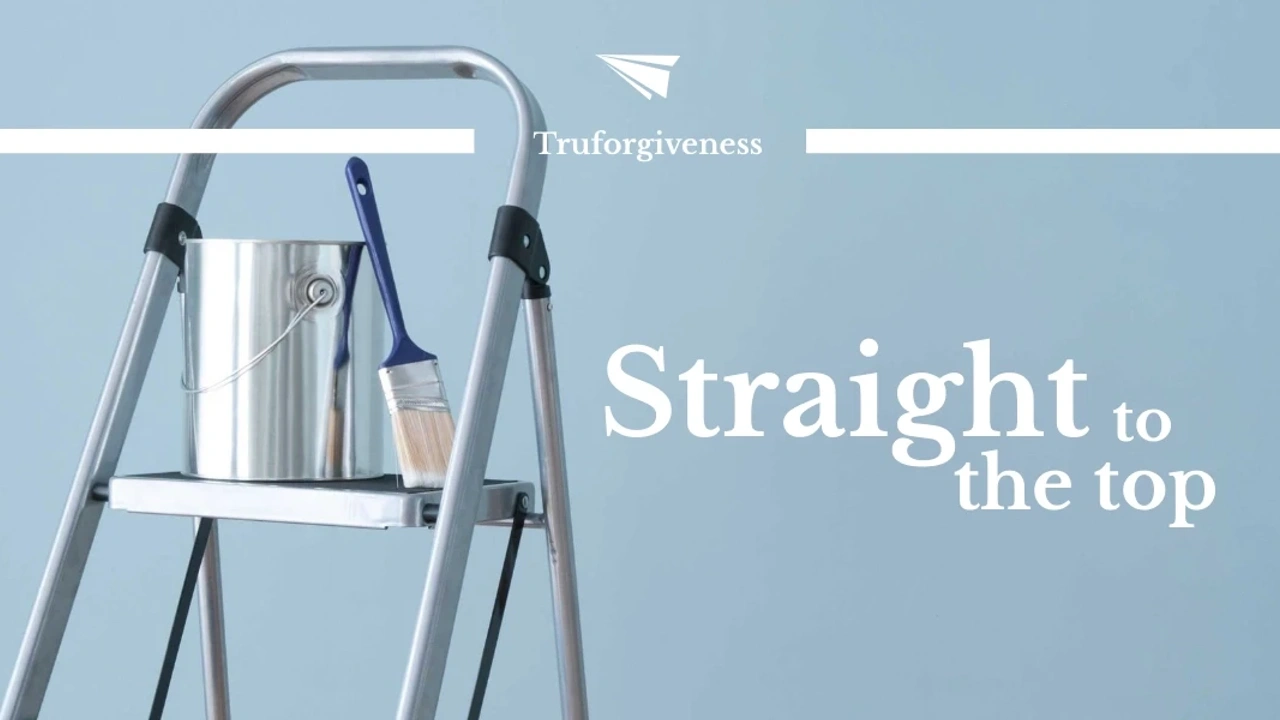 Whilst it might seem that Truforgiveness came out of nowhere, there was much building in the years prior to launch. And I had to start from the valley of the shadow of death. I had fallen from the cliff and I was completely forgotten. That was a long time ago now, but with every shadow of suffering that came my way, I utilized it to build a ladder from dark to light that would eventually lift me to heights I could not have dreamed was possible with ego thinking.
It was in early 2020, just before Covid happened when I had a nightly dream. In it, I was asked why I was not sharing the miracle of Truforgiveness with the world. I replied, "I am waiting for God to open the door."
It was also a few years prior, in 2018, when I had another dream. In it, I was told that in the coming years the world would go into a recession and many businesses would collapse, but mine would be protected. I must say, I did as much as I could to withdraw the shadows of suffering that would take it out and under.
When Covid came with a worry, I worked harder to undo the fear within my mind to find the truth of love that sits within. You see, dreams can only be denied in the shadows, for that is where the need for pain and punishment can be found. It was also around this time, as it seemed the world was closing down that God appeared to me and told me to work harder. And so I did. I let go of people that I felt were slowing me down, as they continued to bring their problems my way. Another trick of the ego to stop Truforgiveness from being launched to help the world move out of the darkness it found itself in.
And so, as I get ready to launch Truforgiveness next month to the world, this great healing is ready to begin. If you want to heal your business dreams, then do as I did, and continue to remove the fear from your mind until only love remains. This way, you will eventually go straight to the top, when the time is right. Even if it seems nothing is happening, clean within, and when you have removed every brick that builds darkness, you will eventually extend the truth of Perfect Love that will touch every mind in the truth of Oneness, not separateness.
Truforgiveness Business is here to help you to do business in love and light. It is kind and caring to all, as it focuses on within, by undoing your own call for punishment. Forget what the competition is doing and instead focus on building wholeness and eventually you will find the work that is worthy and deserving of who You are in truth: perfect, peaceful and powerful.
Much love, peace, and Truforgiveness,
Tash xxx